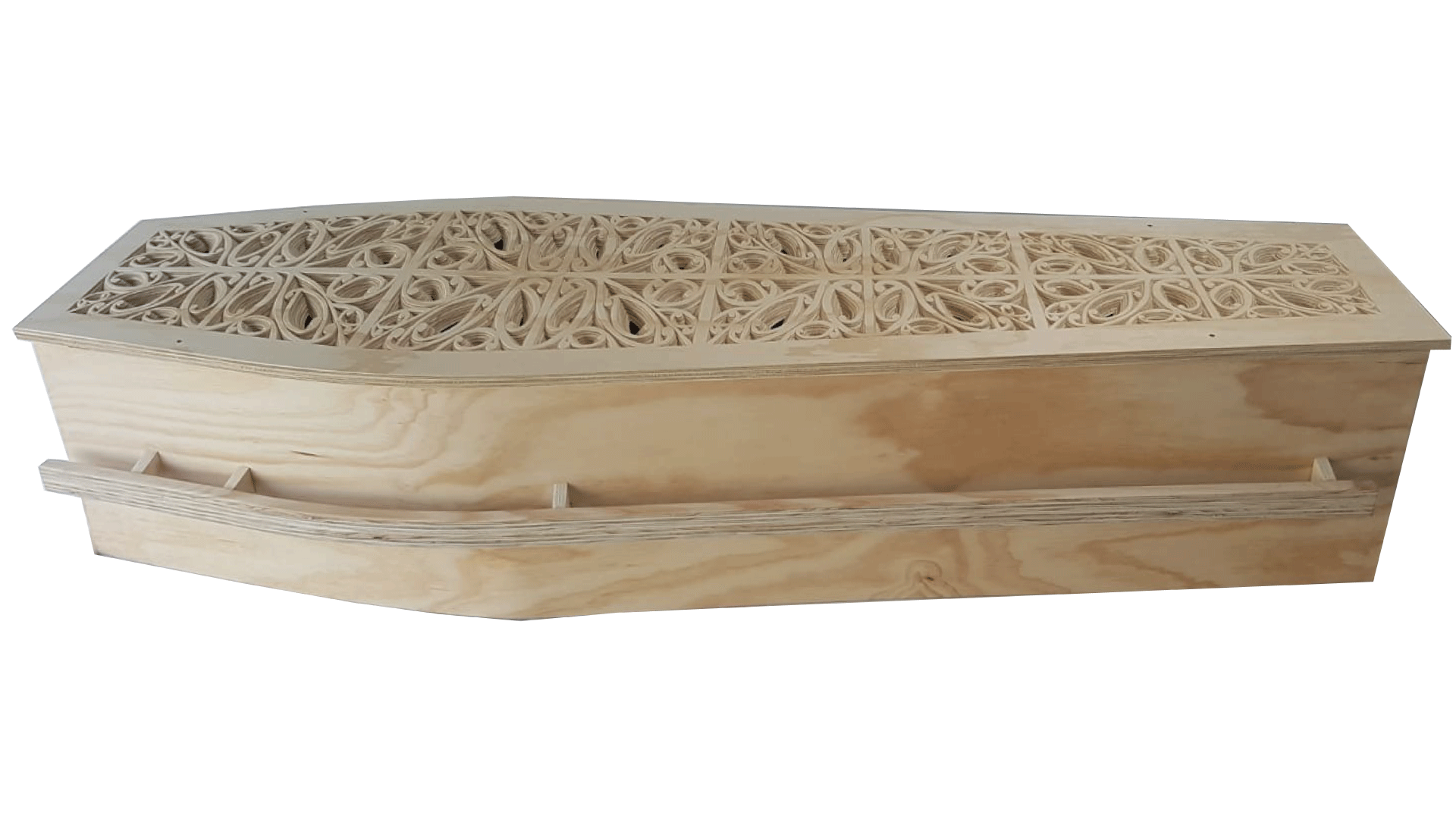 Client favourite
The kowhaiwhai design on this casket represents Mana and prestige. What a beautiful way to show aroha for a loved one by choosing a casket that is made with aroha.
Because we have choosen to use plywood for this casket, it shows through in the lines adding unique detail to this design.
Dimensions: Standard 1896mm x 665mm x 350mm
Oversize 1956mmx 682mm x 373mm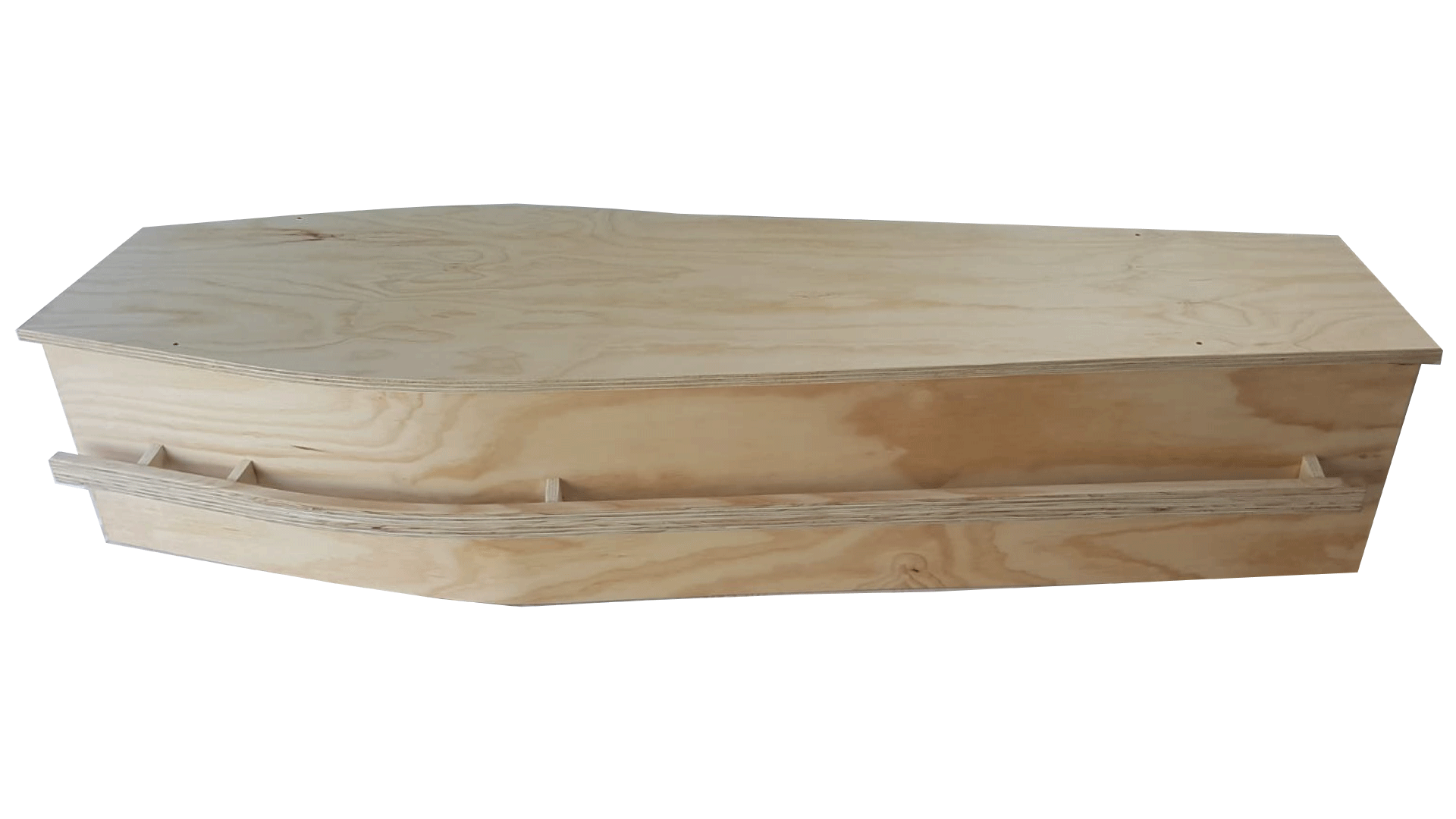 Featured
They say it is an honor to be able to be a pallbearer.
This graceful casket has long rail handles providing a way to have many family members hold or just touch the casket offering a way to support each other in their time of grief.
Tautoko meaning is Support.
Dimensions: Standard 1896mm x 665mm x 350mm
Oversize 1956mm x 682mm x 373mm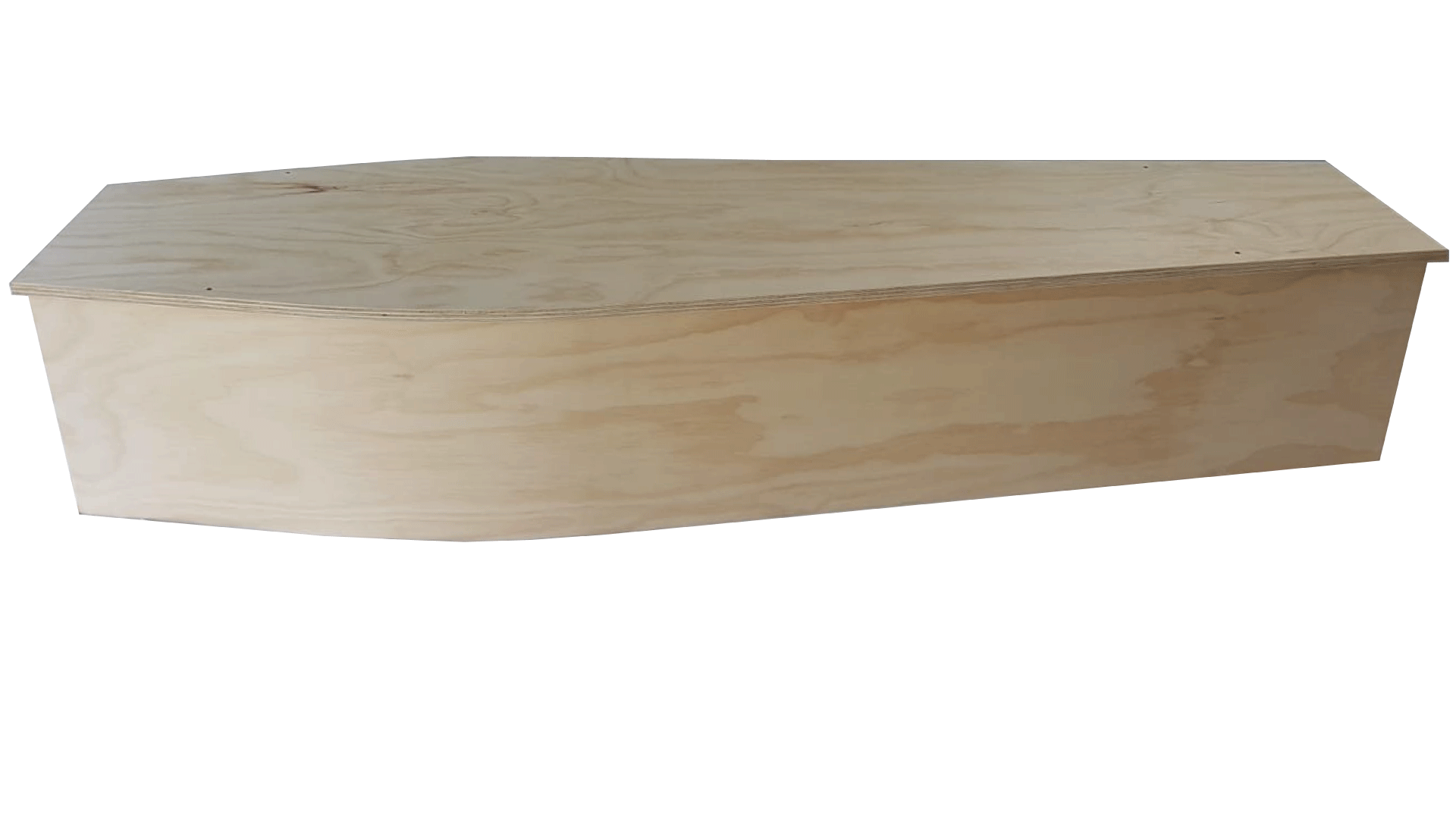 Direct Cremation

We wanted to do something to offer love and support for our community. This very simple yet beautifully made casket could be the solution for families that need help in a time of grief. This casket has been made with the same amount of love but at the lowest cost we could do.

Dimensions; Standard, 1896mm x 565mm x 350mm

Oversize, 1956mm x 582mm x 373mm

0

/